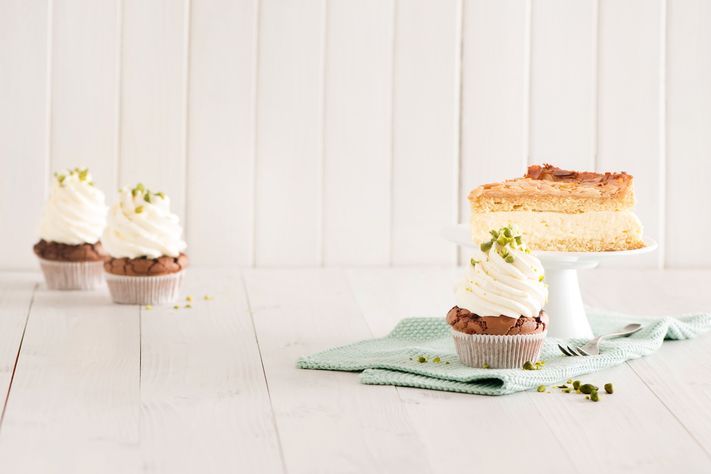 Compounds for baked goods
Our delicious customised compounds for baked goods will fulfil our customers' every wish.
CONDETTA's basic ingredients will give your product a special quality. Our expertise ranges from moist cakes and muffins to creamy fillings and cold creamy puddings to cookies or pizza bites.

We also offer special vegan compounds for cakes, cold puddings and cream stabiliser.

We will also be happy to supply you with special organic, halal or kosher compounds for baked goods.
Our range of products for the baked goods sector consists of:

Fine baked goods
Cream stabiliser
Cold puddings
Hot puddings
Sweet fillings
Toppings
Sauces
Cakes and muffins
Snacks
Savoury fillings
Snackballs
Seasonal baguettes
Cookies