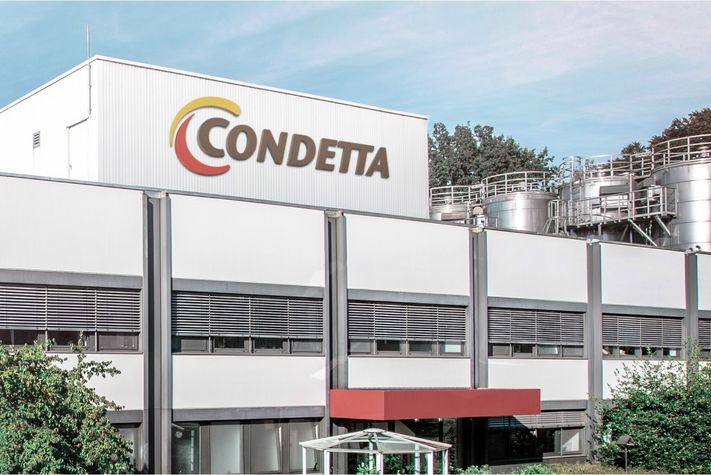 Welcome
With our knowledge from over 70 years of experience, we develop customised product solutions for you and your customers.
CONDETTA's basic ingredients are used in numerous food products – although you might not recognise it at first sight. Our powdered basic ingredients can contain any components that give a product taste, colour and consistency. Whether sweet desserts, milk-based drinks, ice cream or baked goods: you specify your ideal product and we will translate your vision into reality.

As a professional and reliable partner for the industry, we produce and distribute many thousands of tonnes of product solutions in over 50 countries worldwide. CONDETTA is based in Halle/Westphalia in the north-west of Germany and belongs to the STORCK Group, a leading manufacturer of international confectionery brands.
Areas of Application